¡Nuevo Desafío de Glo!
El 11 de septiembre empieza el nuevo DESAFIO GLO, 21 días durante los que iremos asesorándote y acompañándote, explicándote como cuidarte con el dispositivo Glo910.
Si te preocupa la celulitis o tienes Glo910 y tienes dudas de como utilizarlo o te ves un poco perezosa, aprovecha este reto para activar tu mejor versión.
¡Apúntate, comenzamos el 11 de septiembre el NUEVO DESAFIO GLO!
Al registrarte recibirás un cupón de descuento especial para tener todo lo que necesites listo para el nuevo desafío.
Logra tus objetivos en el NUEVO DESAFIO GLO
Se necesitan 21 días para conseguir un hábito, por eso el Desafío te ayudará a conseguir incluir el cuidado corporal en tu rutina diaria para poder ser constante y conseguir tus metas.
Durante los 21 días del Desafío estarás acompañada y conocerás en profundidad cómo pueden ayudarte los masajes anticelulíticos a mejorar el aspecto de tu piel, reducir la celulitis, conseguir unas piernas más ligeras y suaves… No te vas a quedar con ninguna duda, y aprenderás como sacarle el máximo partido según lo que tu necesites.
El Desafío incluye las rutina de masaje y también ejercicios y otros consejos para conseguir mejores resultados.
El Desafío te ayudará a vender excusas, es un programa ameno y muy motivante que te ayudará a establecer una auténtica rutina de cuidado corporal.
En esta nueva edición del Desafío Glo, os sorprenderemos con sorpresas exclusivas para vosotras ¡La motivación será constante!
Opiniones Desafío 2022
Eugenia
Durante el desafío he aprendido a usar mejor el dispositivo, entender qué cabezal es mejor para según qué momento y ver resultados. Y por fin he usado el soft y el brush que son una maravilla!!
Rosio
5 cm menos en el abdomen desde que empezamos el reto (usándolo 4 días a la semana) MIL GRACIAS por vuestro soporte y vuestra atención, convertís Glo en excelencia con vuestra ayuda al cliente.
María José
Habéis conseguido que coja rutina y saque un poquito de tiempo para cuidarme y pensar en mí. Sois estupendas y además, estoy encantada con mi glo! Espero al siguiente reto para volverme a apuntar! Voy a seguir para seguir mejorando. Gracias infinitas!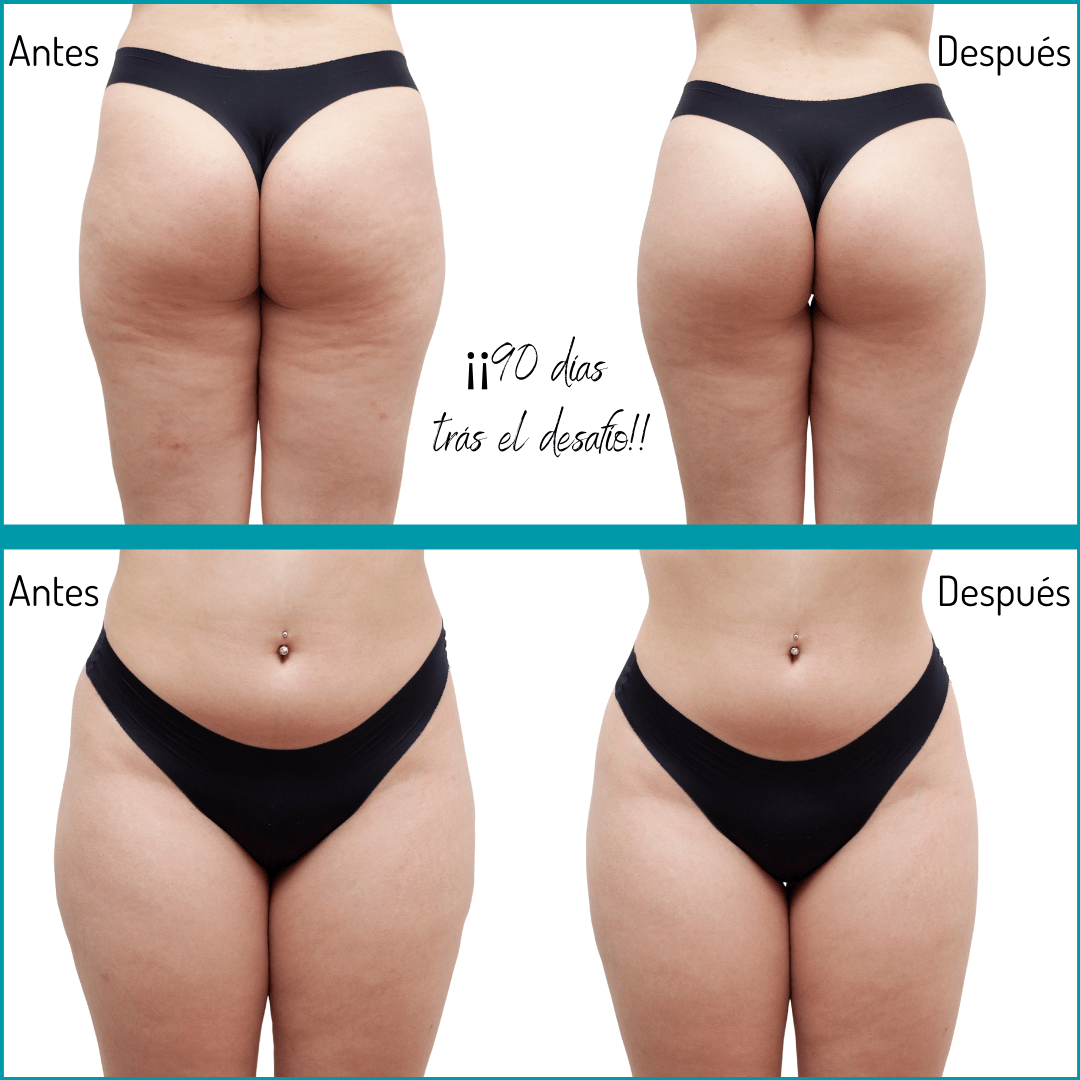 Glo, the pleasure of taking care of you.
Glo is a company by and for women. We work so that we can all achieve our beauty goals and feel more confident and comfortable with our bodies. Taking care of ourselves and pampering ourselves not only helps us look better, it makes us gain confidence and self-esteem. That's why the Challenge is totally free, because we want to help you achieve your goals. In addition, during the Challenge you will also have a forum to ask questions and share experiences with other women like you, who are part of the Challenge.