Cabezal drenante y tonificante
CELLU-DETOX®
Cellu-Detox está indicado para el uso combinado de cremas y aceites, multiplicando sus resultados. Puede usarse tanto para masajes relajantes como para tratamientos específicos, aumentando el índice de penetración de estos productos.
Glo donates to Daughters Rising NGO to help combat the heartbreaking status quo of on-going sex trafficking in Chiang Mai, Thailand, giving the Karen girls there an opportunity to rewrite their future through an education program.
Actively stimulates drainage and smoothens watery cellulite. It enhances effectivity of creams being applied on the legs. ANTI-TOXINS, ANTI-INFLATED LEGS
Head with parallel smooth rigid silicone discs, designed to target the most painful cellulite, activate lymphatic drainage, and overcome sagging arms and thighs.
Cellu-Detox is indicated for the combined use of creams and oils, enhancing its results. It can be used for both relaxing massages and specific treatments, increasing the penetration rate of these products.
Cellu-Detox is indicated for athletes, as a treatment prior to intense physical exercise, avoiding injuries by pre-heating the muscles to be exercised.
This head is also suitable for foot massages (foot reflexotherapy), which does not only produces a great feeling of relaxation and well-being for tired feet, but also has an amazing effect on the rest of the body.
General recommendations for use:
Use with or without cream.
Suitable for legs, buttocks, abdomen and arms.
When applied on the back, it is very effective for the treatment of low back pain, if used in combination with anti-inflammatory creams.
Modo de uso
Uso con o sin crema. Apto para piernas, glúteos, abdomen y brazos. Aplicado sobre la espalda es muy efectivo para el tratamiento de dolores lumbares, si se utiliza en combinación con cremas anti-inflamatorias.
Valoración de los clientes
Recomiendo este producto
Fabuloso
Se trata de un masajeador celulítico parecido a los profesionales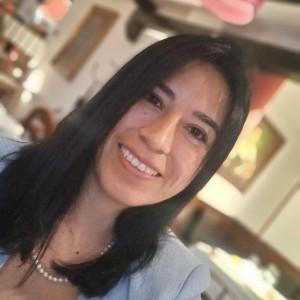 DM
01/02/2022
Diana M.

Spain
Recomiendo este producto
El cabezal que me faltaba!!
Lo compré por separado por creer que no lo necesitaba, pero ahora que lo tengo me arrepiento de no haberlo tenido desde antes. Este cabezal termina el trabajo que hace el dentado y ahora noto mucho más rápido el cambio en mi celulitis. Es lo máximo, estoy encantada.
25/03/2021
Virginia

ES
Cabezal Cellu-Detox
Me encanta este cabezal, gracias a su masaje linfático reduce la celulitis considerablemente,además noto la piel más firme y tersa.
25/03/2021
Vero

ES
Increíble
Me ha reducido mucho la celulitis acompañado de lo aceite de glo, lo recomiendo muchísimo.