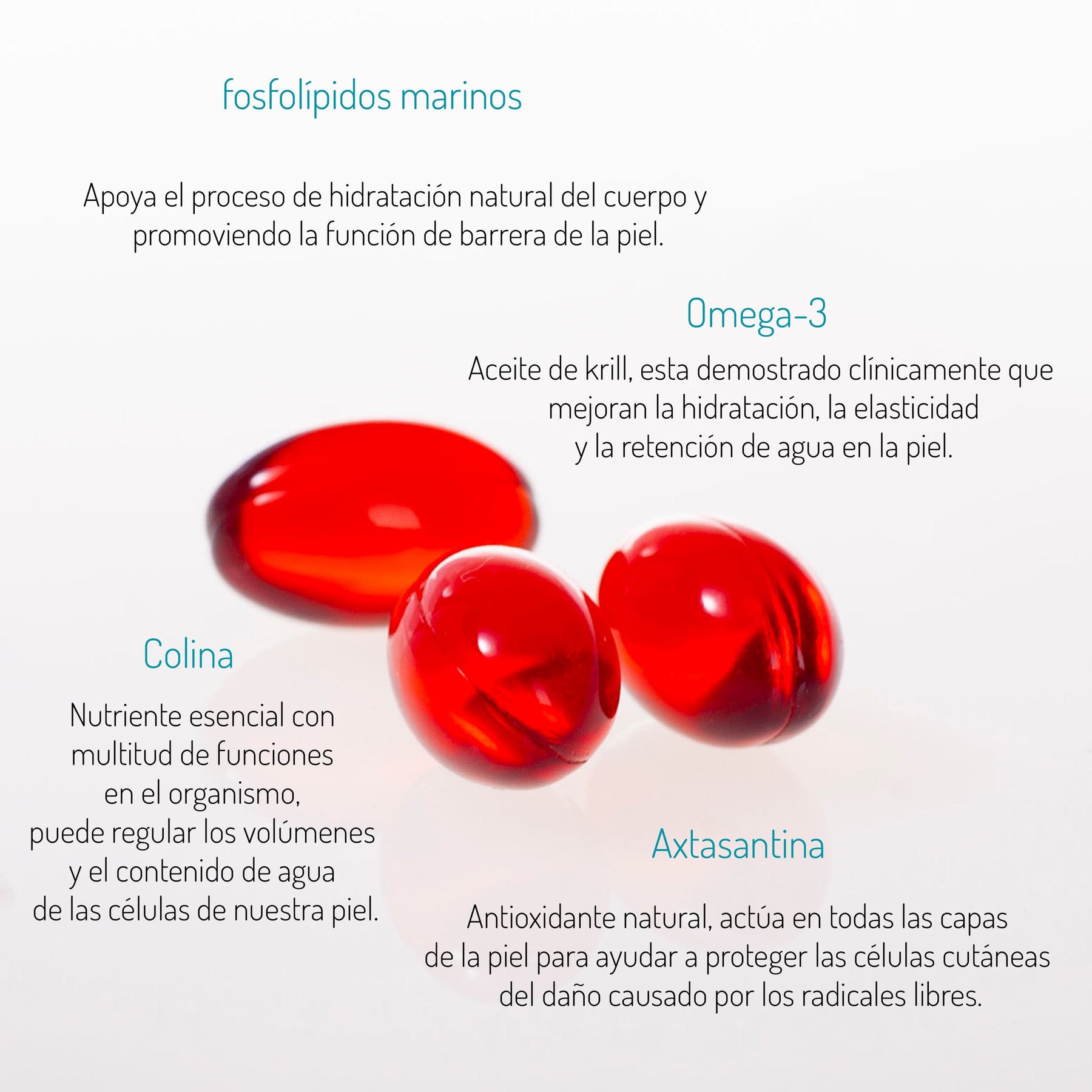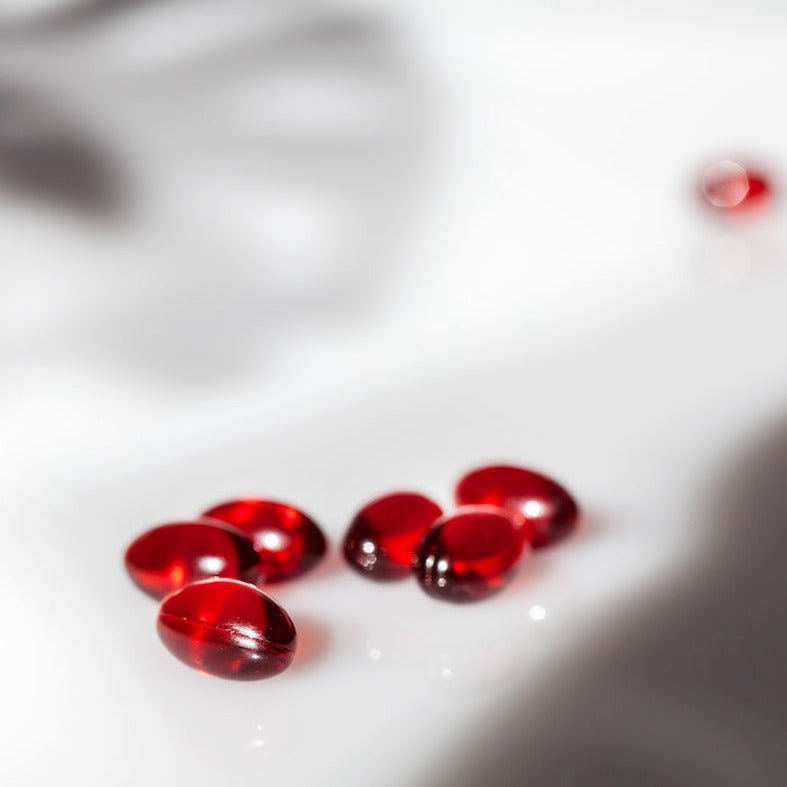 Look elastic and moisturized skin
Omega 910 - Krill oil from crystalline Antarctic waters.
It cares for skin hydration and elasticity, a beauty basic at any age.
Envío gratis - Península y Baleares

Garantía de 3 años

Envíos en 24-72h

Ahorra con packs exclusivos

Paga a plazos con Paypal
Glo donates to Daughters Rising NGO to help combat the heartbreaking status quo of on-going sex trafficking in Chiang Mai, Thailand, giving the Karen girls there an opportunity to rewrite their future through an education program.
Pure Krill Oil Biomarine Pearls from the crystal clear waters of Antarctica, our latest innovation to help nourish the skin from within.
A marine phospholipid complex with Omega-3, choline and astaxanthin with proven benefits to improve hydration, elasticity and water retention in the skin.
They support proper hydrolipidic barrier function (acid mantle covering the last layer of the skin) and water retention, which helps the skin maintain moisture, a smoother and visibly healthier appearance. In addition, they contribute to maintaining healthy levels of hydration and elasticity in the skin, and have anti-aging and anti-inflammatory properties.
Krill oil also has many health benefits for the heart, brain, liver and joints.
These small red pearls, thanks to their compact size, are easy to take and have a light vanilla aroma, do not taste fishy and do not repeat. They are bio-efficient, dissolve very well in the stomach improving their absorption.
Non GMO : Dairy free : Gluten free : No artificial colors : No added sugars
Moisturized and elastic skin
SKIN BENEFITS:
-Moisturizing: Biomarine pearls are key to skin elasticity and hydration, more effective than any moisturizing cosmetic, by maintaining the skin's hydrolipidic barrier and preventing moisture loss.
-Elasticity: The Omega-3 that makes up the phospholipid allows the skin to remain elastic and smooth.
-Anti-aging: The great antioxidant power of Astaxanthin helps reduce wrinkle depth, improves skin texture and tone, and protects the skin from seasonal oxidative stress.

HEALTH BENEFITS
-Vitality: It is a natural source of energy to face each day.

-Eyes: The retina has the highest concentration of Omega-3 DHA in the body, and it is vital to maintain its health.
-Brain: It is able to overcome the brain barrier to provide basic nutrients to the brain. It boosts memory and concentration.
-Heart: Reduces triglyceride levels and the risk of cardiovascular disease.
-Liver: Aids in the metabolization of fats.
-Joints: It takes care of the joints due to its anti-inflammatory power.


Modo de uso
Take 2 capsules a day, before breakfast and lunch, providing more than 250 mg of EPA+DHA and more than 82.5 mg of choline. Easy to take, compact and with vanilla aroma. They do not taste fishy, they do not repeat.
Listado de Ingredientes
Ingredientes: Ingredients: Superba Boost Krill Oil (Registered trade mark) - Coating: Vanilla flavored gelatin
The secret? the power of marine phospholipids for skin care!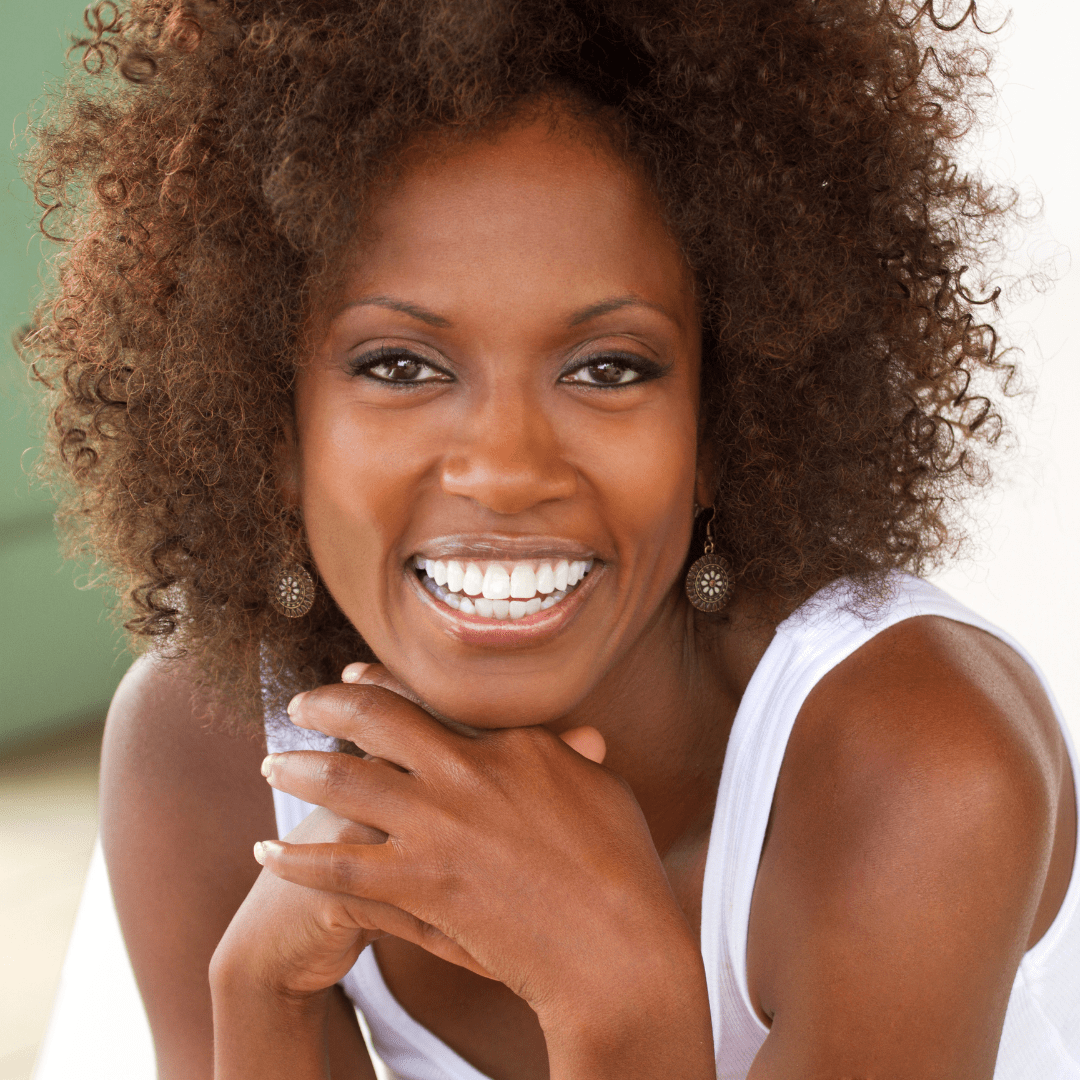 Anti-aging action
High antioxidant power, which protects the skin from photo-aging and environmental factors.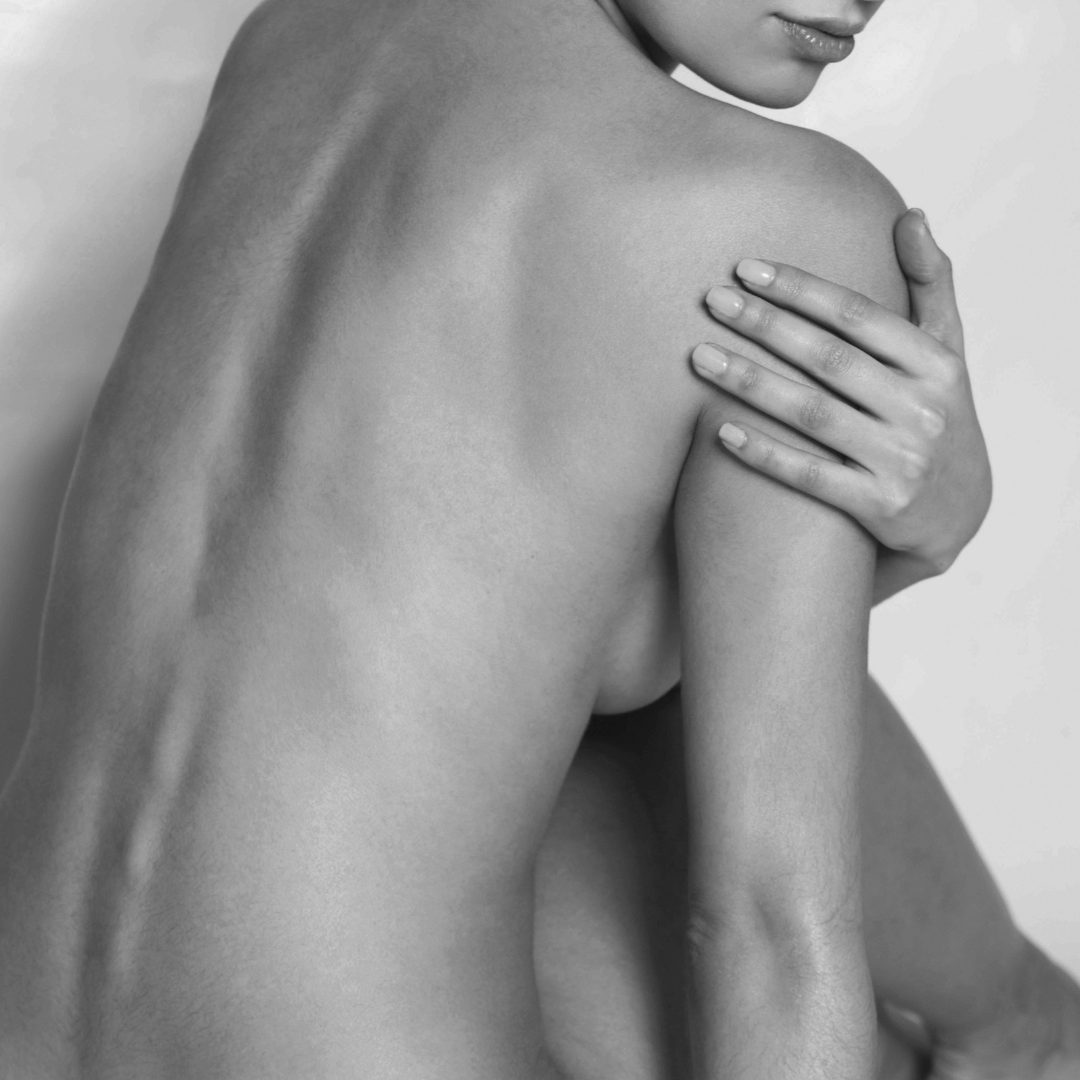 Elastic Skin
They act by integrating into the cell membrane, improving the elasticity and smoothness of the skin.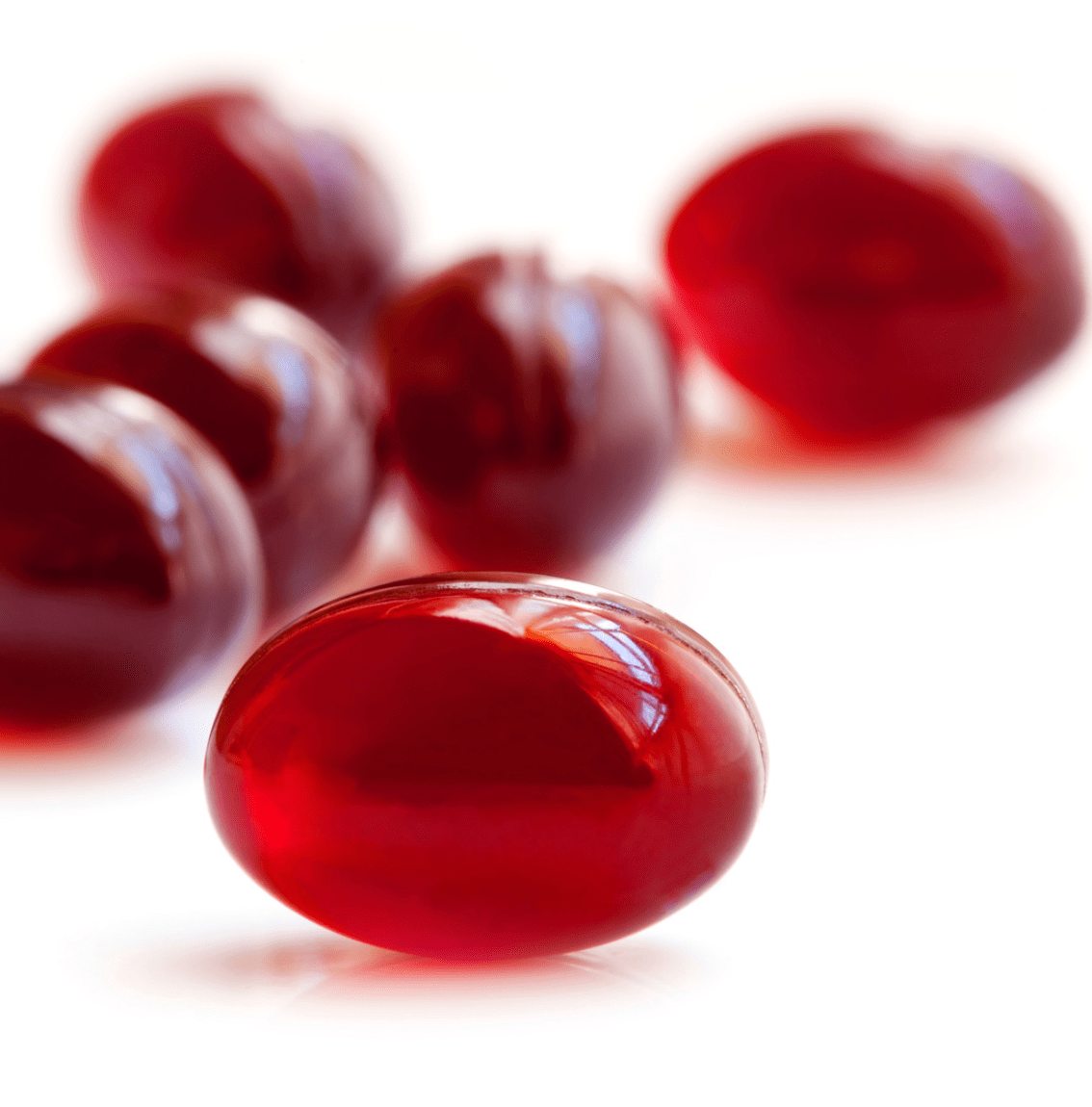 Moisturized skin
The skin recovers its optimal hydration level, retaining moisture and the proper functioning of the hydrolipidic barrier.
<b>Effect of phospholipids.<b>
Valoración de los clientes
30/11/2023
Sandra M.

Spain
Recomiendo este producto
Servicio de 10
Empece con el Glo y poco a poco he ido comprando productos. Estoy muy contenta. Sobre las capsulas aun es pronto para opinar
24/09/2023
Raquel

Spain
Recomiendo este producto
Era necessario el sabor a vainilla?
Sobra saborizante no lo compro por esto
hola Raquel, gracias por tu comentario, Omega910 no lleva saborizante, es aroma natural de vainilla que viene directamente impregnado en este tipo de Omega, es el más puro del mercado, no repite y no cuesta tragarlo gracias a su pequeño tamaño y sabor. un saludo
21/04/2023
Anonymous

Spain
Recomiendo este producto
Muy bien
Magnífico producto y entrega muy rápida
09/12/2022
Anonymous

Spain
Recomiendo este producto
Super completas!!
Algo necesario para el día a día y con buen sabor.
23/09/2022
Anonymous

Spain
Recomiendo este producto
Para mi es fantastico
Mi piel brilla de salud