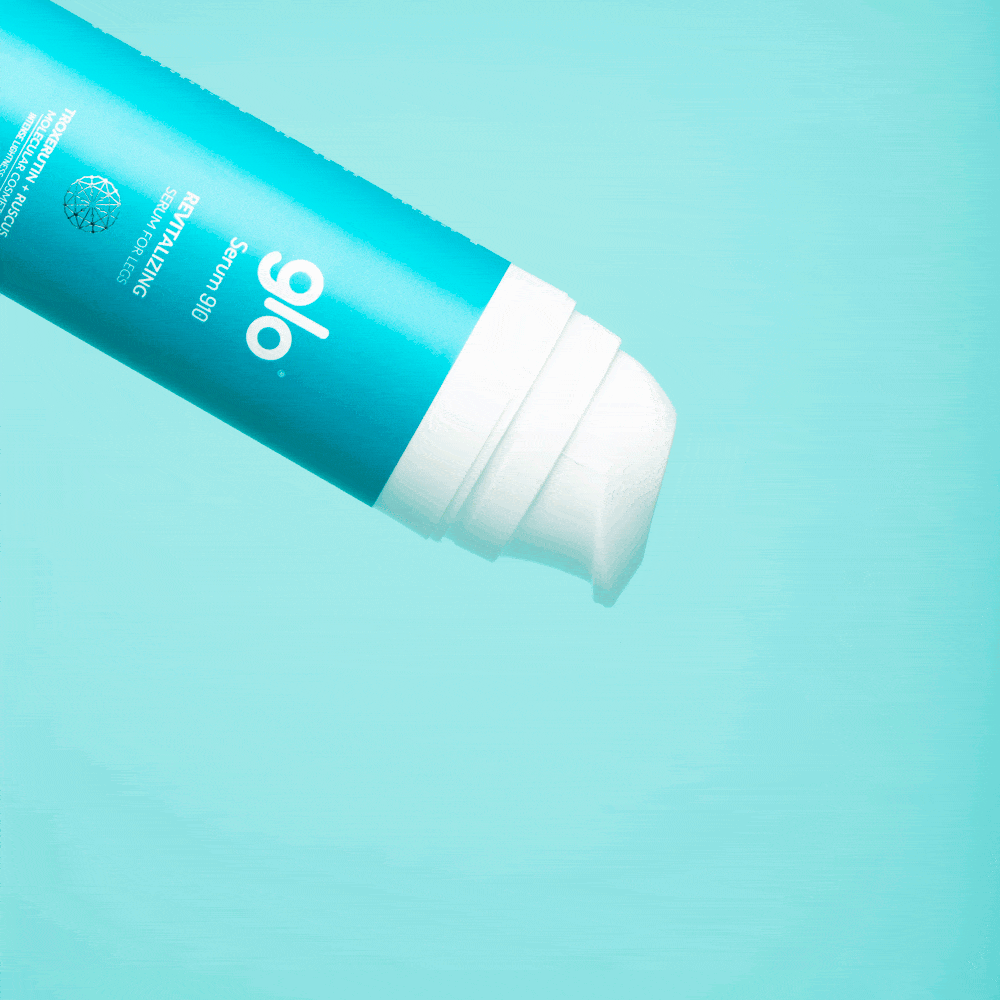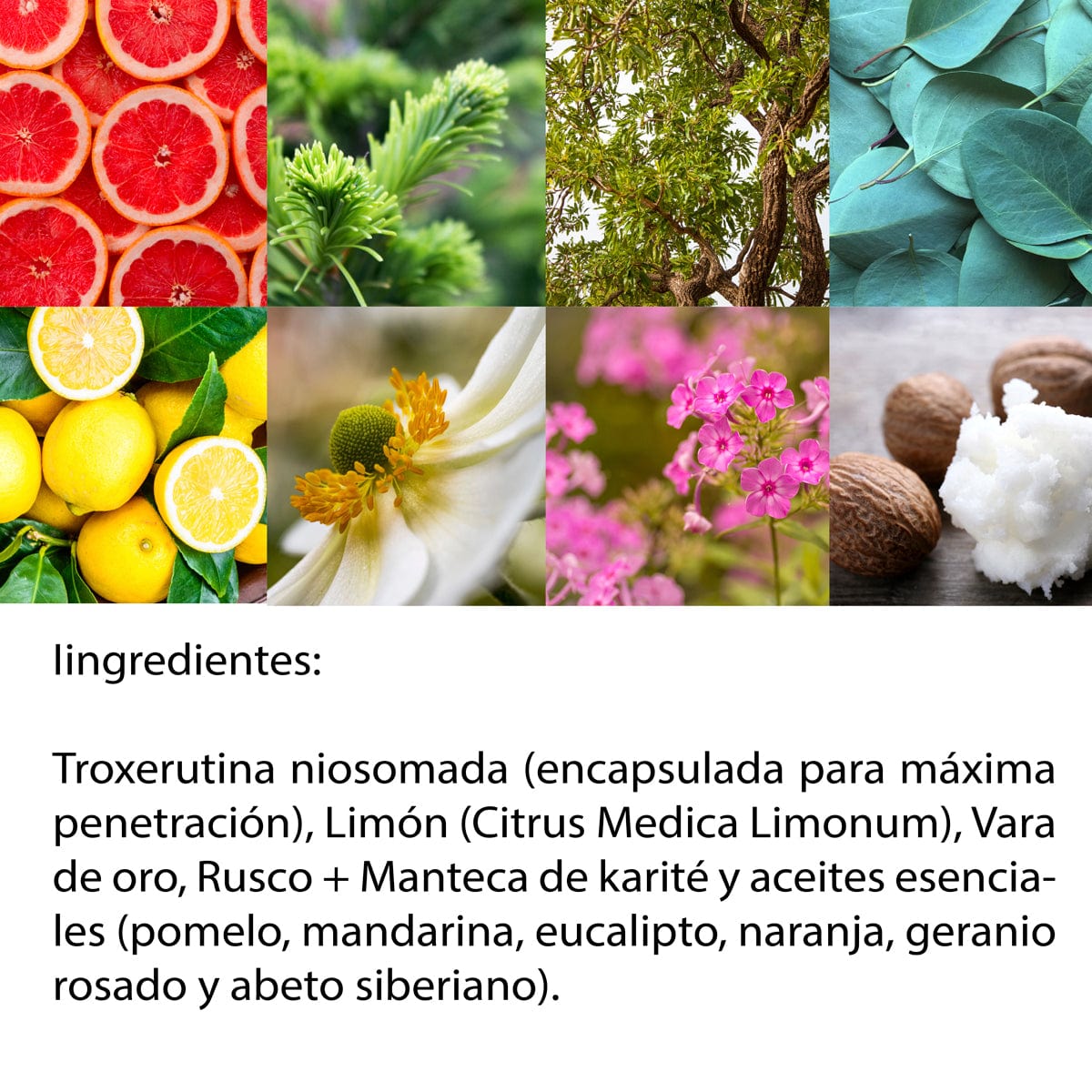 Revitalizing for tired legs
SERUM 910, revitalizing your tired legs
Take care of your legs at the end of the day by relieving the feeling of heaviness and accumulated tiredness with this revitalizing and decongesting serum. Its ultra-light formula with a high concentration of nano-encapsulated natural active ingredients for maximum penetration and efficacy will transform your legs. It helps reduce spider veins and evens skin tone for a more beautiful appearance. It is the indispensable companion of the Cool Legs cryomassage head, together they will transform your legs and you will feel a sensation of lightness as you had never imagined. Ideal also to take care of you during pregnancy.
Envío gratis - Península y Baleares

Garantía de 3 años

Envíos en 24-72h

Ahorra con packs exclusivos

Paga a plazos con Paypal
Glo donates to Daughters Rising NGO to help combat the heartbreaking status quo of on-going sex trafficking in Chiang Mai, Thailand, giving the Karen girls there an opportunity to rewrite their future through an education program.
Take care of your legs at the end of the day, and relieve them of any feeling of heaviness and accumulated tiredness by using SERUM 910; an ultra-concentrated serum made to revitalize and decongest your skin.
This biotechnological cosmeceutical serum, is made with natural ingredients extracted from plants, like troxerutin, thanks to molecular science.
The nano-encapsulation technology allows for the serum's active ingredients to be progressively liberated, penetrating even the deepest layers of your stratum corneum; guaranteeing its efficiency.
Rapid absorption. 200ml. Made in an airless container to help you enjoy from even the last drop!
Application: 2 times a day with a soft massage in an ascending circular motion.

Day after day, legs feel thinner and lighter.
-
Anti-oedema: powerful draining action that deflates the legs.

- Anti-fatigue and decongestant: lightens heavy legs.

- Stimulates microcirculation, bringing energy and vitality to the legs.

- Reduces redness and varicose veins.

- Defines and refines the contour of the legs.

- Improves tone, hydration and texture, and the feeling of itching, tightness or thin skin.

- Prevents cellulite by improving micro-circulation and fluid retention.

- Immediately, the feeling of discomfort and tiredness is relieved. The skin feels softer, less dry and thinner. Day after day, legs feel thinner and lighter.


Ideal if your legs tend to swell, if your legs feel very tired, if you have poor circulation, if you have varicose veins, if you work long hours on your feet, after an intense workout, if you often fly by plane or are part of the flight crew or if you like to take care of the health and beauty of your legs.
Modo de uso
Apply 2 times a day with a gentle upward circular massage. You can apply the serum several times during the massage for a greater effect. You can also combine it with Glo's Cool Legs cryomassage head to enhance results.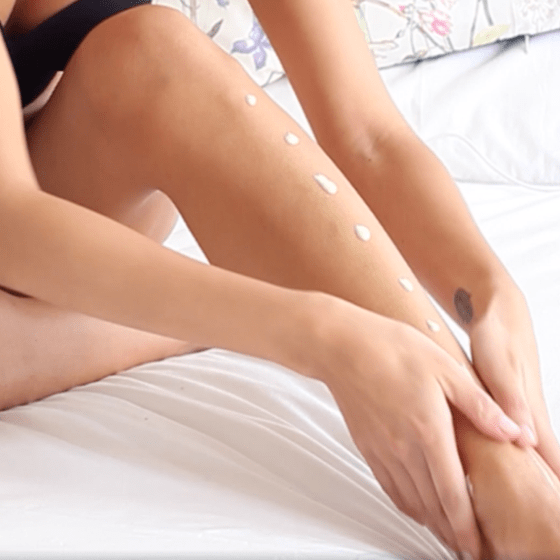 Manual Application: Apply Serum
Apply a few drops on the legs.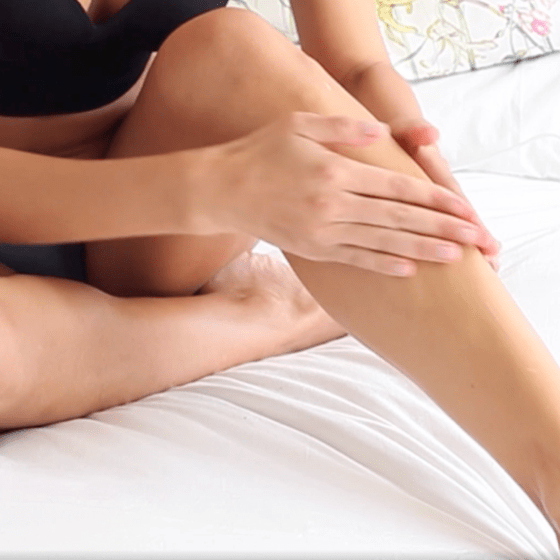 Manual Application: Massage
Massage manually from bottom to top.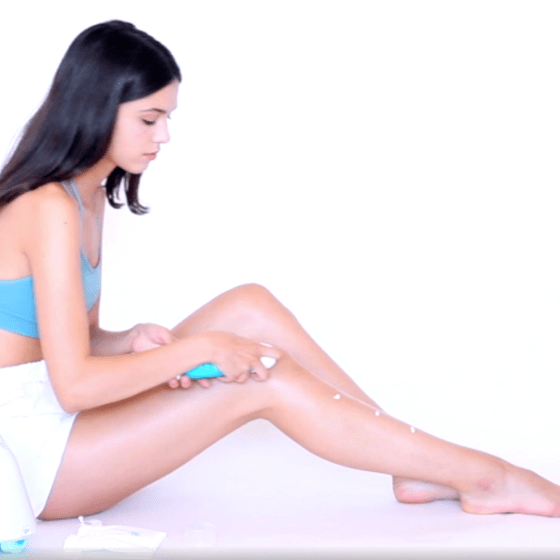 Application with Glo910: Apply the serum
With the aid of the dispenser apply 7 pulses per leg.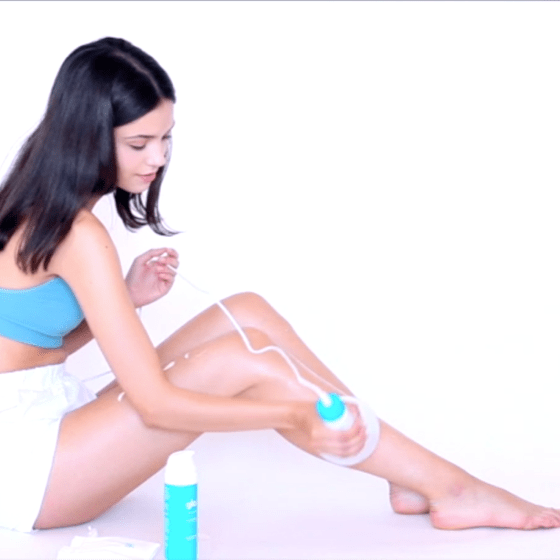 Application with Glo910: Cool-Legs
Use Cool-Legs to add cryotherapy and enhance results by sliding the head drawing upward circles.
Listado de Ingredientes
Ingredientes: Niosomated Troxerutin (encapsulated for maximum penetration), Lemon (Citrus Medica Limonum), Goldenrod, Butcher's Broom + Shea Butter and Essential Oils (Grapefruit, Mandarin, Eucalyptus, Orange, Rose Geranium and Siberian Fir).
The best combination is with cool-legs. This way we enhance its effect. Or after soft-massage.
When your legs feel tired or swollen or after a workout.
Valoración de los clientes
100
los revisores recomendarían este producto
Escribe un comentario
04/07/2022
Jocelyn C.

United States
Recomiendo este producto
Serum910
En mi trabajo me la paso parada todo el dia, y el usar este serum me ha ayudado bastante con la pesadez que tengo despues de trabajar.
21/04/2022
Patricia

Spain
Recomiendo este producto
Menudo alivio para las piernas
Después de usarlo un tiempo, me animo a dar mi opinión. Piel super hidratada, me alivia muchísimo la sensación de pesadez de las piernas, me lo aplico con un poco de masaje de abajo hacía arriba, sin ser fría, me da sensación de frescor. Me la doy por la noche, y por la mañana me levanto como nueva. Tengo ya unos añitos, pero no tengo celulitis ¡por ahora!, pero a veces noto de la retención como la piel un poco desigual, sobre todo si me la aprieto un poco, y esta crema me va estupendamente, por la mañana, las piernas están perfectas.
21/10/2021
jessica

Spain
piel suave y fresca
Este serum es una maravilla, sin tener un olor especialmente fuerte, se absorbe rapidamente y deja en las piernas una sensación muy agradable de frescor y ligereza. Combinada con el cabezal cool legs es el tratamiento perfecto para los días que tengo las piernas cargadas de estar tantas horas de pies o dias de mucho calor. Ya voy por el segundo bote. lo recomiendo 100%.
16/09/2021
Virginia

Spain
Serum Revitalizante
Mejora notablemente la circulación, he notado las piernas más ligeras y sin dolor ,textura suave y se absorbe rápidamente, lo recomiendo 100%
11/09/2021
Virginia

Spain
Serum Revitalizante
Llevo un mes utilizando este serum Revitalizante y es una pasada, mis piernas están menos hinchadas, más ligeras, eliminas líquidos y mejora la circulación, lo recomiendo al 100%